The new–look Trade Me
Heaps has changed since our site was built in 1999, and we're growing and evolving with you. We've built the new–look Trade Me to bring you a smarter, simpler, more helpful site.
Why we're doing this
Our 'old' desktop site is aging behind the scenes, and needs an upgrade.

The new-look site is modern – meaning we can build new features and improvements faster.
Our new site works on all different screen sizes, from smartphones to desktop computers.
Top
How we're doing this
We're building the new-look site bit by bit – and will roll out new parts as they're ready.
Some parts of the site have already permanently moved to the new-look site.
You may notice at times, you're moving between the old and new websites. This is normal, and you'll be on whichever has the best experience.
How do I get back to the old site?
Scroll to the bottom of the page and select Desktop site.

Note: some parts of Trade Me are now permanently on the new site, so selecting Desktop site won't always take you back there.
Some parts of Trade Me have both 'old' and New-look versions, while others are only available on the old site.
Top
Give us feedback
We'd love to hear what you think about the new Trade Me. If you have any feedback or suggestions, our tech team would love to hear it.
To share your thoughts, select
toward the bottom of any page on the new-look site.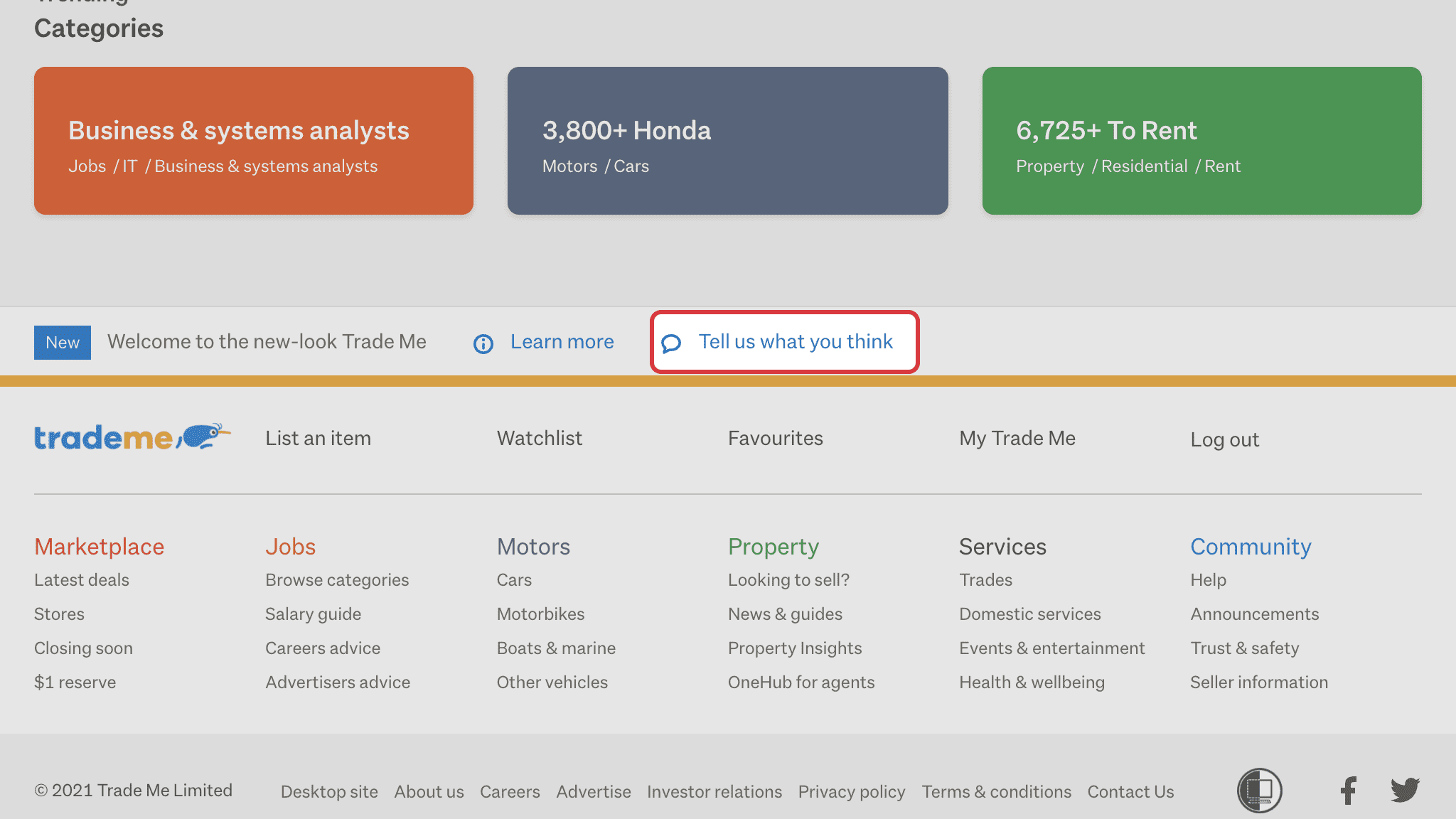 This will go to our teams to review, and take on board for future changes.
Top

Share your feedback and ideas – on Community
Using the new-look Trade Me
Across our Help Centre, you can find how-to info for all our platforms (where available).
Where's the listing number?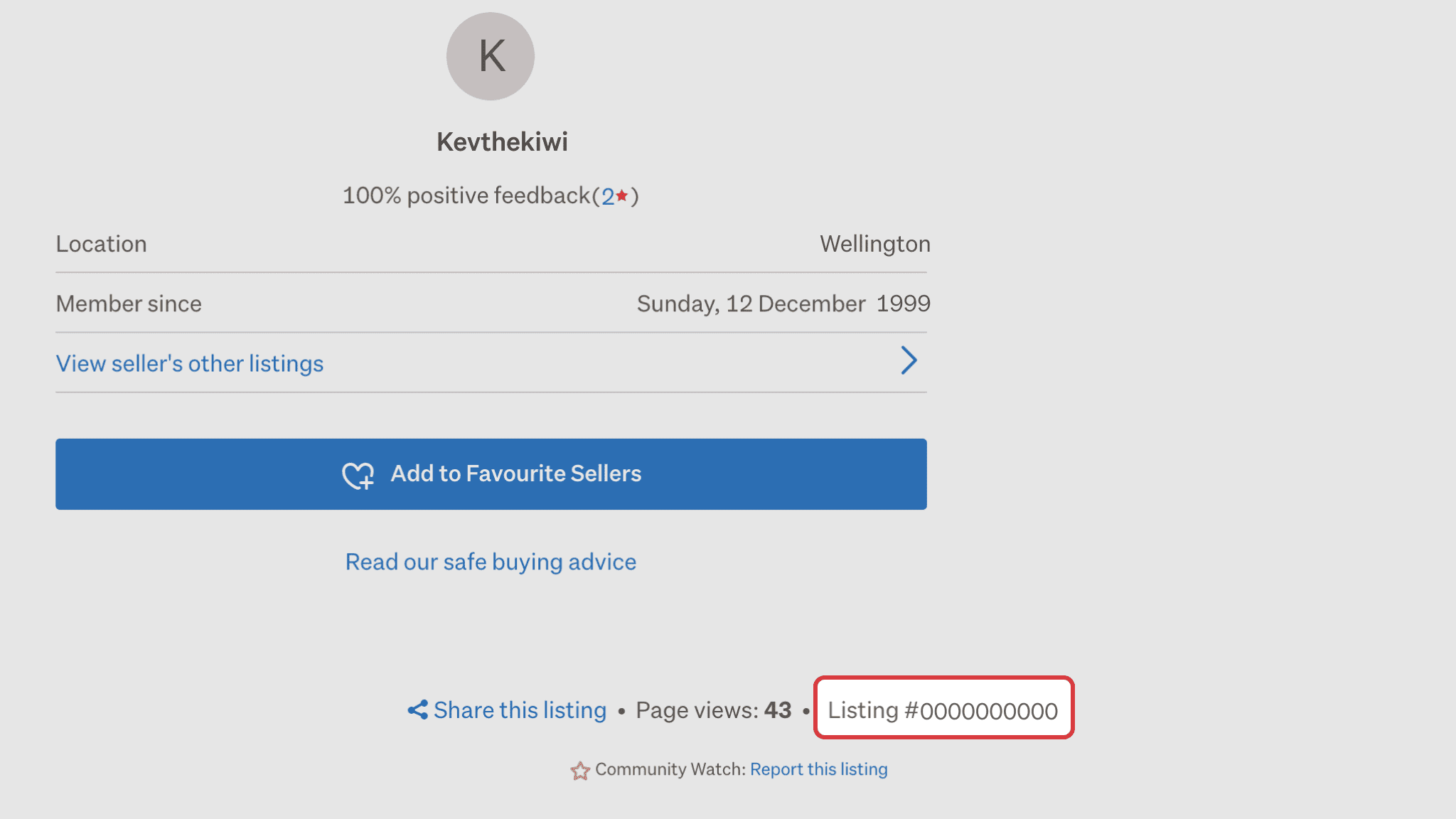 The listing number is now near the bottom of the page, below 'About the seller'.
Top
---
Thank you for your feedback!