New–look Trade Me FAQs 
So much has changed since our site was built in 1999, and we need to keep growing and evolving with you. The new–look Trade Me has been built to bring you a smarter, simpler, more helpful site.
Can I go back to the old Trade Me?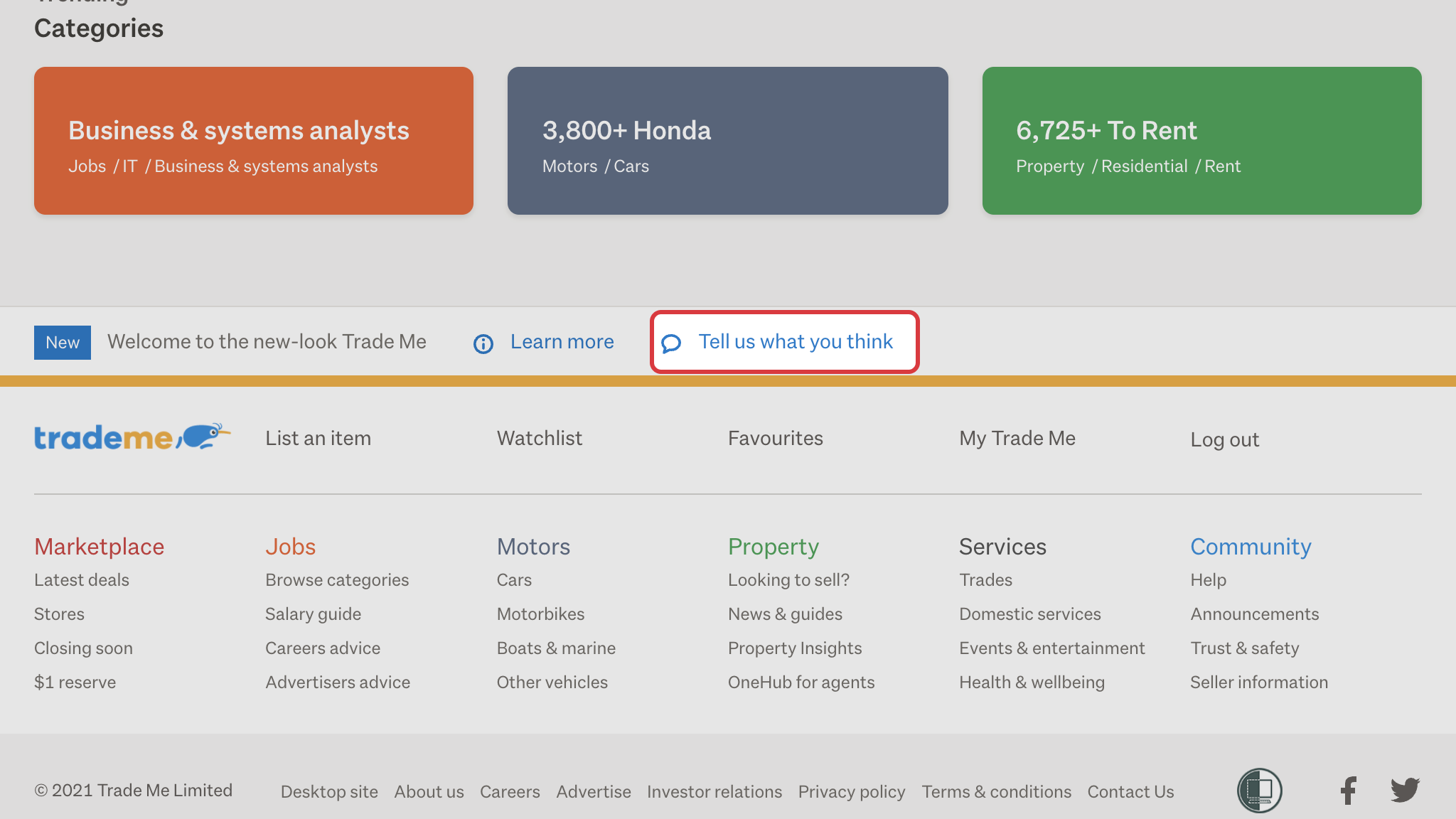 Think of this as an evolution of Trade Me, so we're slowly moving all members and all functionality over to our new–look site. If you don't enjoy using it, we'd love to hear why. Please share your feedback via the banner at the bottom of the homepage. If you're interested, check out our article with more info on why we're making these changes.

Why is the site switching back and forth?
We're redirecting parts of Trade Me to our new–look site, when the experience there is better. We're still building some parts of that new site, so you might find yourself back on our classic site from time to time.
Searching
Where are the filters to narrow down my search results?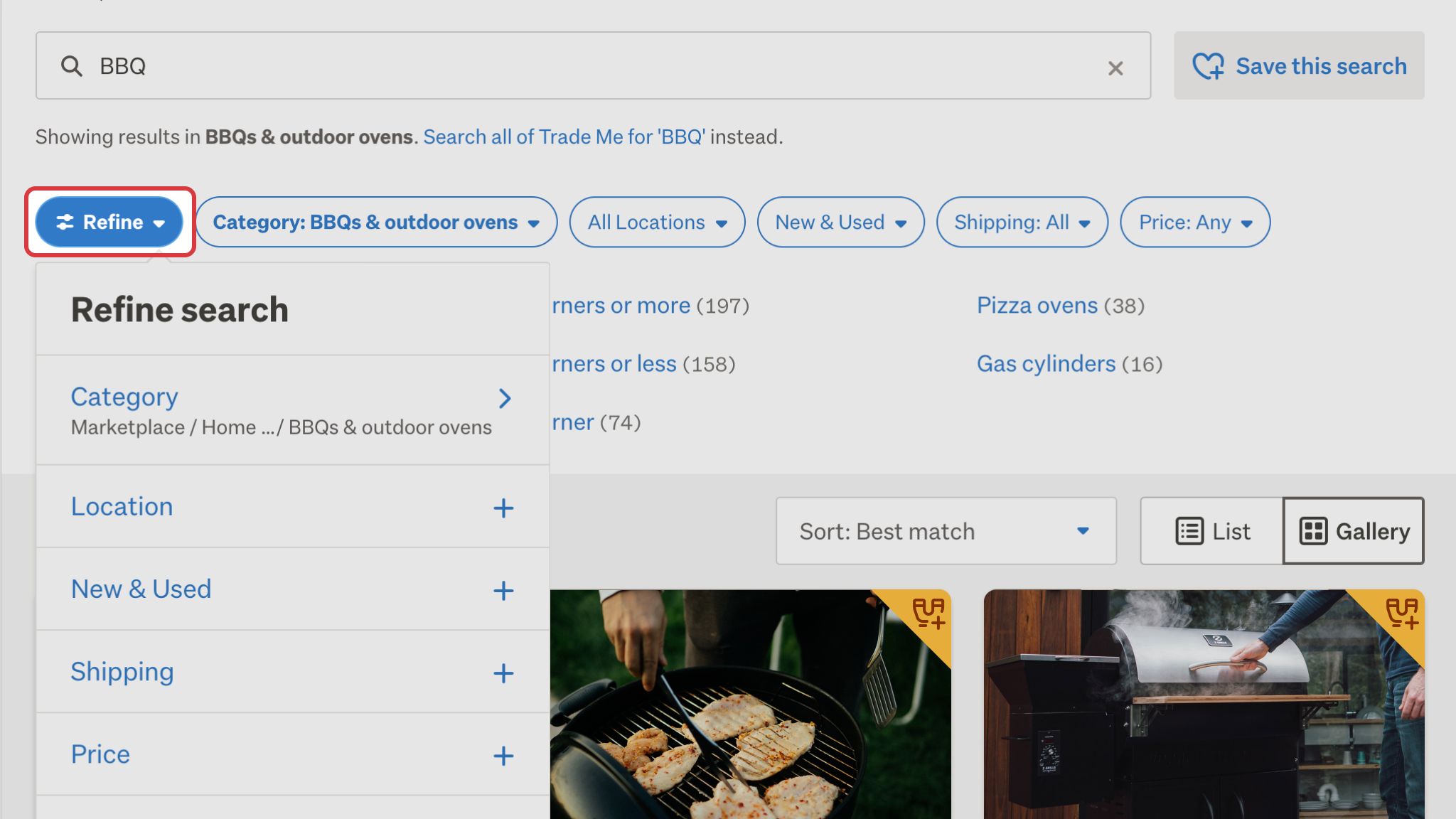 You'll find all the same filters, and new ones, under 'Refine'.

How do I search for expired listings?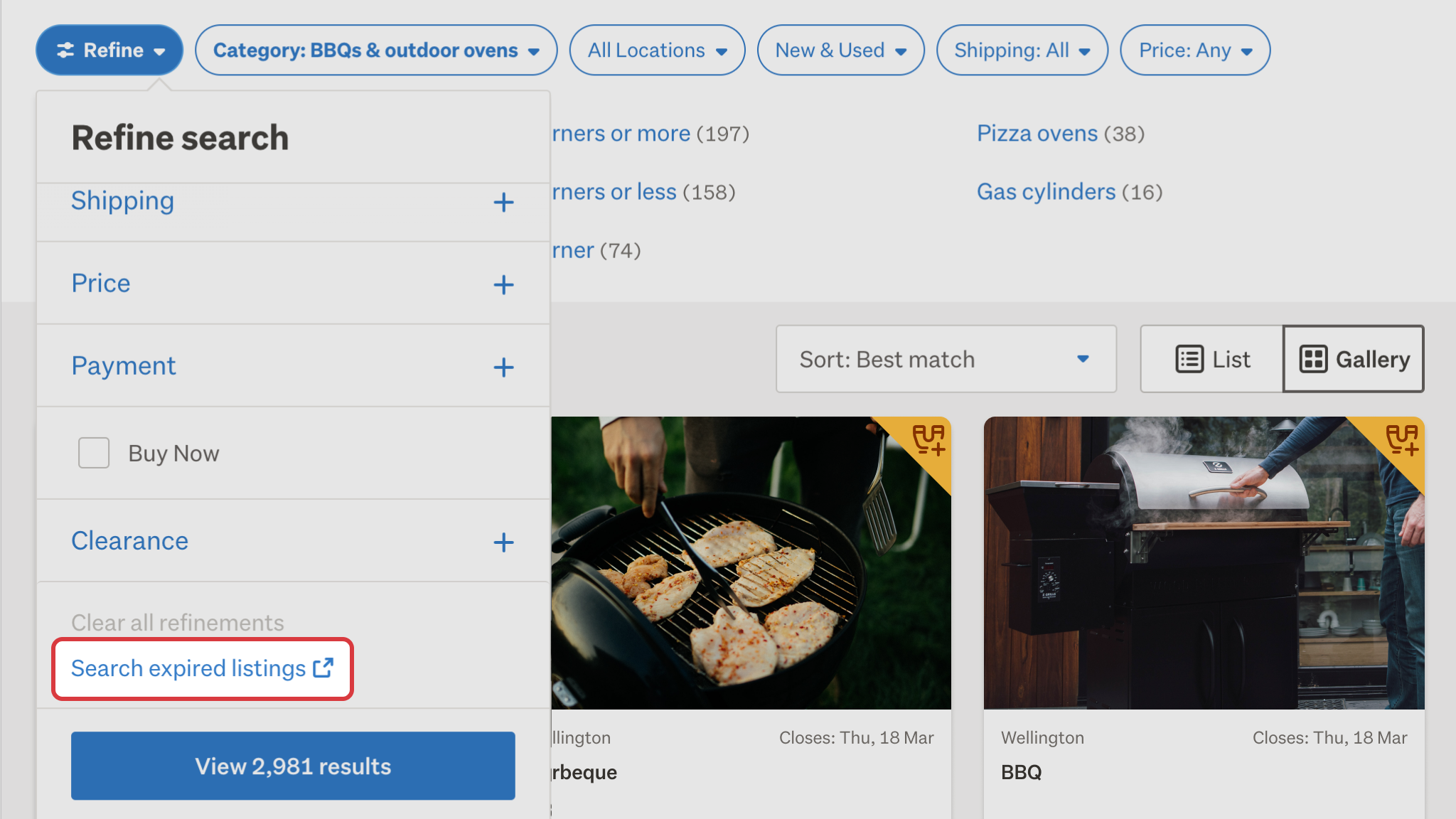 Keyword search for the listing, and select 'Refine'. From here, you'll see the option to 'Search expired listings'.
Listings
Where's the listing number?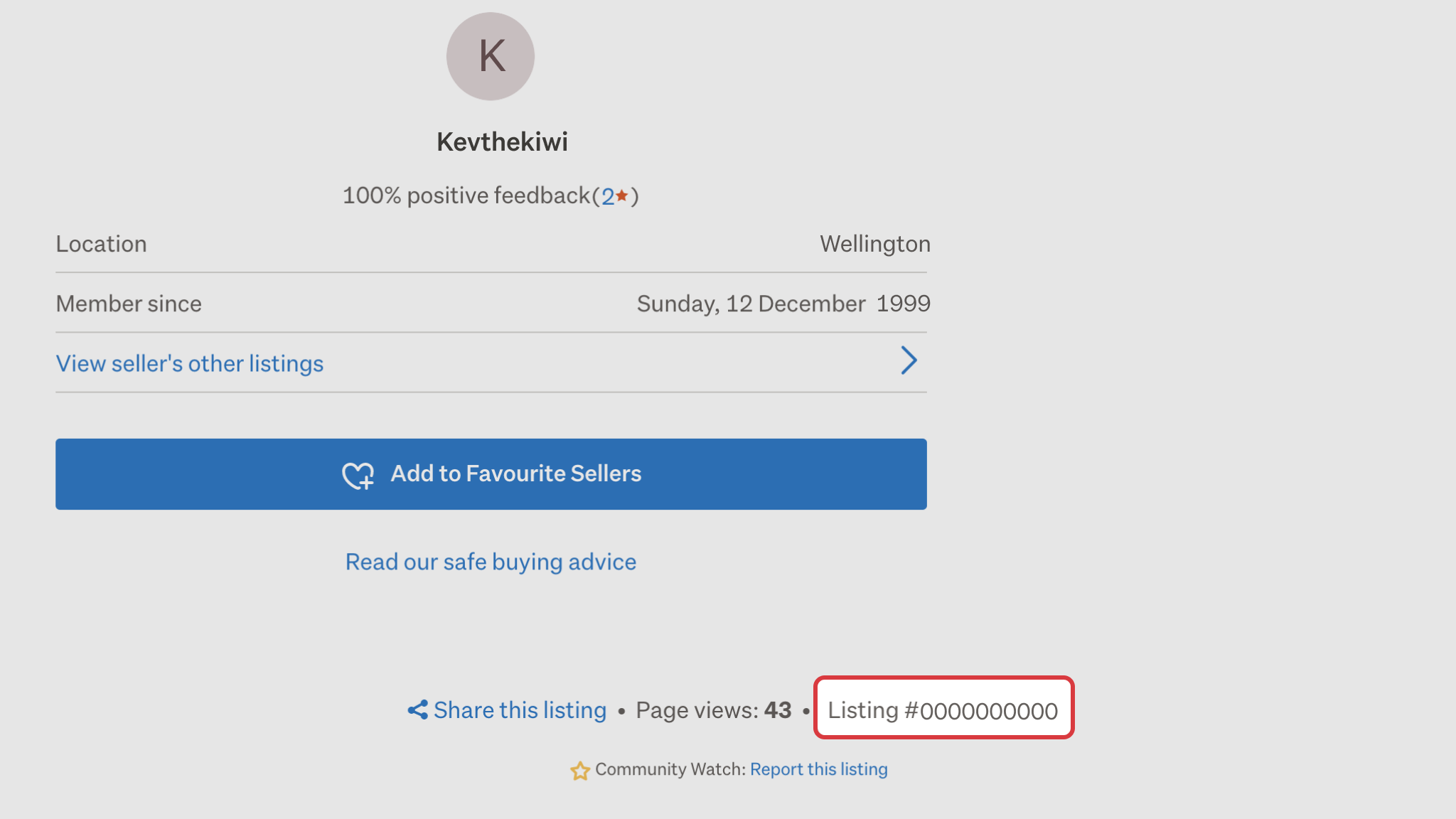 The listing number is now near the bottom of the page, below 'About the seller'.
Where can I find the option to Relist?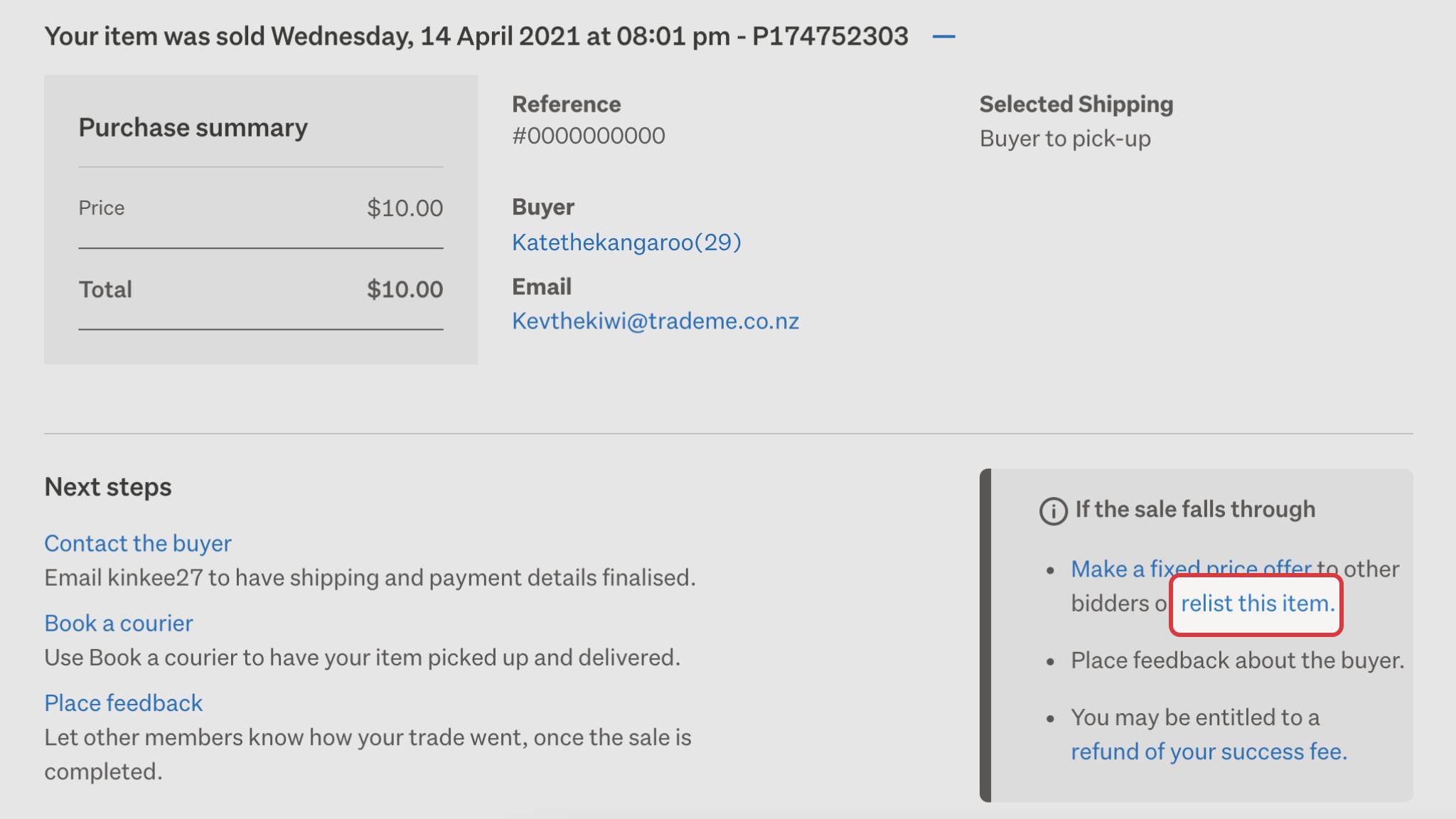 You can only relist within 45 days of the listing closing.
Head to '

Sold

' from 'My Trade Me', and select the listing.

On the listing page, head to 'If the sale falls through'.

Select 'relist this item', and follow the prompts.


If the option isn't available – you'll need to create a new listing.
Where can I find the Sell Similar option?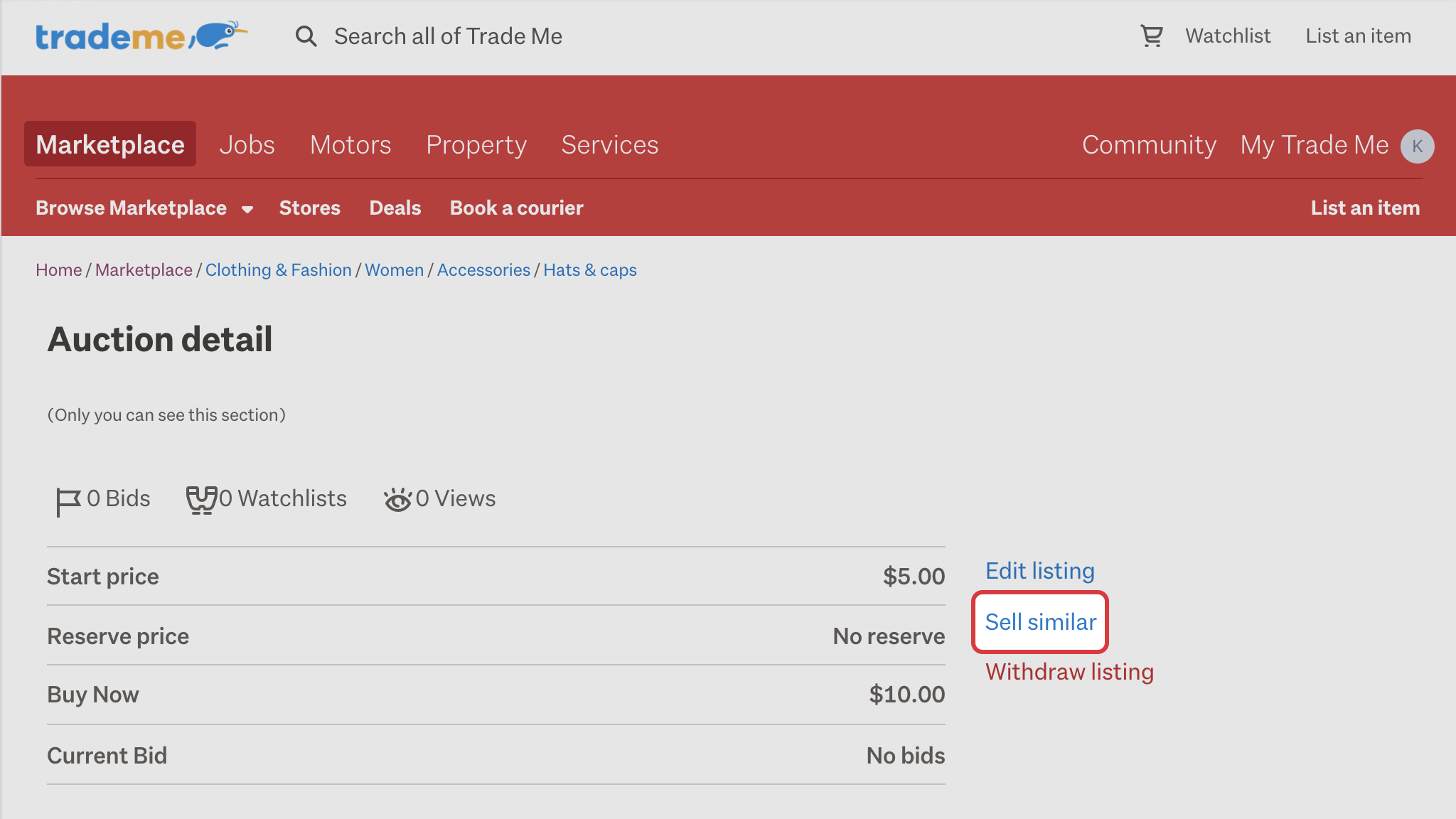 You'll see the option to Sell Similar on the listing. If the option isn't available, you'll need to create a new listing instead.
Can I print my listing on the new

–

look site?
The best way to print your listing is to take a screenshot of the page, and then print this image.
---
Thank you for your feedback!